The Signs of Social Anxiety Disorder that Therapy in Las Vegas can Help You Manage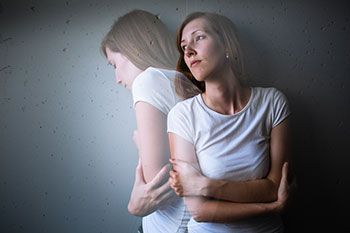 Social anxiety disorder can be incredibly overwhelming. For people who don't understand what's going on, it can be debilitating, stopping life in its tracks and making it hard to perform even the simplest of functions.
Social anxiety disorder is a common reason people seek therapy in Las Vegas. If you think you may have social anxiety disorder, don't be afraid to ask for help. Experienced professionals are trained to help people identify and deal with these situations.
The following are some symptoms of social anxiety disorder therapy in Las Vegas can help you manage:
Problems Sleeping. Social anxiety disorder can cause any number of sleep problems, including insomnia or the inability to stay asleep throughout the night. Many people who suffer from this condition experience unrestful sleep, even when they manage to sleep through the night.
Self-Consciousness. Are you afraid others will judge you? Do you have difficulty meeting others and interacting with people in shared spaces? Often, people with social anxiety disorder fear humiliation, embarrassment, or rejection. Therapists are trained to provide you with the tools necessary to see social interactions in a positive light, helping you overcome the fears associated with meeting other people so you can begin to enjoy interacting with others.
Making and Keeping Friends. It's tough to make friends when you're not comfortable being around new people. This can cause feelings of loneliness and isolation, which further perpetuate the problems associated with social anxiety disorder. Friends play an important role in humans' mental health, and the better support system you have, the easier it will be to overcome your anxieties.
Physical Symptoms. Blushing, sweating, or trembling are symptoms often experienced by people with social anxiety disorder. There are many coping mechanisms you can learn to reduce the physical symptoms associated with social discomfort. Once you understand why your mind is uncomfortable, your body will begin to settle down, as well. Therapy in Las Vegas will help you learn how the body and mind work together to create a healthier, happier you.
Avoidance of Places Where You'll Run into People. For people who don't suffer from social anxiety disorder, this statement can seem unreasonable. After all, you're going to run into people no matter where you go. Unfortunately, this fear is all too real for people who suffer social anxiety disorder. It can stop you from visiting the grocery store, going out with friends, and even prevent you from holding down a job. It's a scary situation to be in, but with professional guidance, you'll be able to reduce or eliminate your fears so you can go on living your life.
Therapy in Las Vegas can help
Kayenta Therapy Centers offer therapy in Las Vegas for people who need assistance understanding and overcoming social anxiety disorder. We provide a supportive, caring environment that encourages personal development and growth. Browse our frequently asked questions, and reach out to us at 702-438-7800 to learn more.