How Confidential Is Therapy?
If you've never been in counseling before, you may be apprehensive about whether the issues you discuss in therapy are confidential. If you are hesitant about seeking therapy to privacy concerns, these facts about confidentiality will put your mind at ease and help you speak openly and honestly.
Confidentiality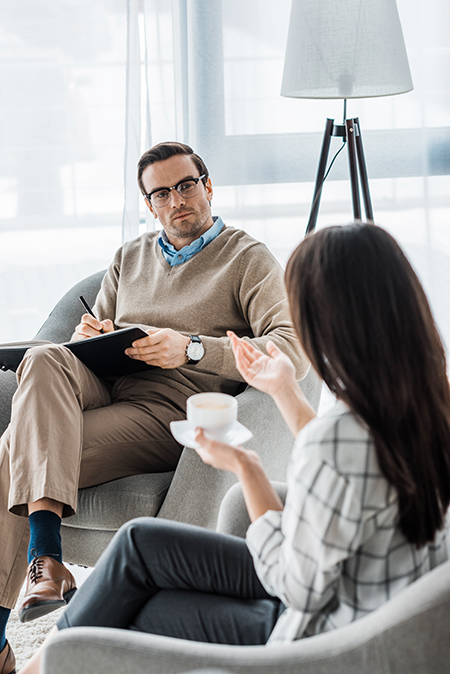 People seeking therapy need to feel safe and comfortable talking about their lives and feelings without worrying information will be shared with others. Mental health professionals understand this and highly value the need for client confidentiality. In fact, they are bound to adhere to it by a code of ethics.
HIPAA
The Health Insurance Portability and Accountability Act (HIPAA) protects patients' medical records and personal health information. At your first therapy session, your provider should give you a written copy of privacy policies outlining how your personal information is handled. Your therapist may ask for your written consent to share information or discuss your care with your other health care professionals.
Privacy Rule Exceptions
Providers may disclose confidential information without consent to protect the public or client from harm. For example, if a client reveals plans to hurt someone or attempt suicide.
Providers are required by law to report child abuse and neglect, abuse of the elderly or disabled, and ongoing domestic abuse.
Mental health professionals may be legally compelled to release information through court order.
Insurance Companies
Your mental health provider must share some information about your diagnosis and treatment plan with your health insurance company so they can determine which services are covered. However, the insurance company is required to keep this information confidential, according to HIPAA standards. If you decide to avoid filing an insurance claim and pay out-of-pocket for therapy instead, your insurance company most likely will not be informed of the mental health services you receive.
If your health insurance is through your employer, you can rest assured your employer will not have access to information about the health care services you receive. However, if your company offers an Employee Assistance Program (EAP), it's best to speak with your human resources department about privacy.
Minors and Adult Children on Parents' Insurance
Each state has different laws regarding the age at which young people can seek mental health services without parental consent. Mental health providers who treat kids under the age of 18 often meet with both the child and his or her parents at the first visit to set ground rules for privacy. If you are over 18 and use your parents' insurance, it's important to keep in mind they may receive an Explanation of Benefits (EOB) outlining the services you received. However, they cannot access your records or discover what you talked about during your therapy sessions.
For over 10 years, Kayenta Therapy has been helping people acquire the tools they need to find greater growth and joy. If you're ready to start therapy, contact a therapist to schedule an appointment.