Helping Children Cope With Divorce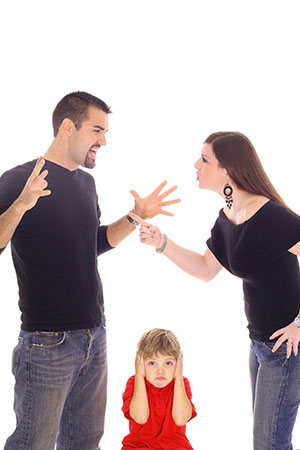 "What are we going to tell the kids?"
For couples going through a divorce, no question is more important to answer. Unfortunately, answers aren't always easy to find.
Children are often more affected by divorce than their parents. It can be incredibly stressful, confusing and heartbreaking for kids. It can cause detachment from friends and family, and the affects can last a lifetime-unless children get help and support from a therapist in Las Vegas.
Here's a look at how you can help your children cope with divorce:
Communicate With Your Kids
Open, honest and measured communication will be critical to your kids' ability to understand and cope with the divorce. This means:
Telling your children why you're getting divorced in age-appropriate ways.
Telling your kids you love them and the divorce is not their fault.
Telling your kids exactly what they can expect with regards to changes in their lives.
Cooperate With One Another
Your kids are going to feel like their world is spinning out of control. This can escalate if their parents aren't cooperating with one another. You can help your kids feel secure by:
Committing to having both parents stay engaged and involved in your kids' lives.
Speaking directly to one another so your kids don't have to serve as messengers.
Refraining from arguing or fighting in front of your kids.
Listen and Reassure
Even if you communicate and cooperate, your children are likely to have questions, concerns and comments of their own-and you might not always like what they have to say. Encourage your children to share their feelings and emotions by:
Actively listening and accepting the fact you might not always like what you're hearing.
Encouraging them to express themselves through their words, music choices and artwork.
Accepting their honesty for what it is-the cathartic words of kids who are trying to make sense of something they likely view as senseless.
Care for Yourself
When you are physically healthy and emotionally present, you are better positioned to help your kids cope with the divorce. Make sure to care for yourself by:
Exercising and eating healthy, both of which help you sleep better and feel better physically and mentally.
Take time for yourself to make sure you don't become overwhelmed, anxious or panicked about your future.
Seek help and support from yourself through counseling or therapy from those experienced professionals such as those at Kayenta Therapy.
Contact a Therapist in Las Vegas
If you are going through a divorce and wonder what you are going to tell the kids, contact a therapist at Kayenta Therapy directly to set up an appointment, and discuss your options with him or her.