Advantages of Couples Therapy and What You and Your Partner Can Expect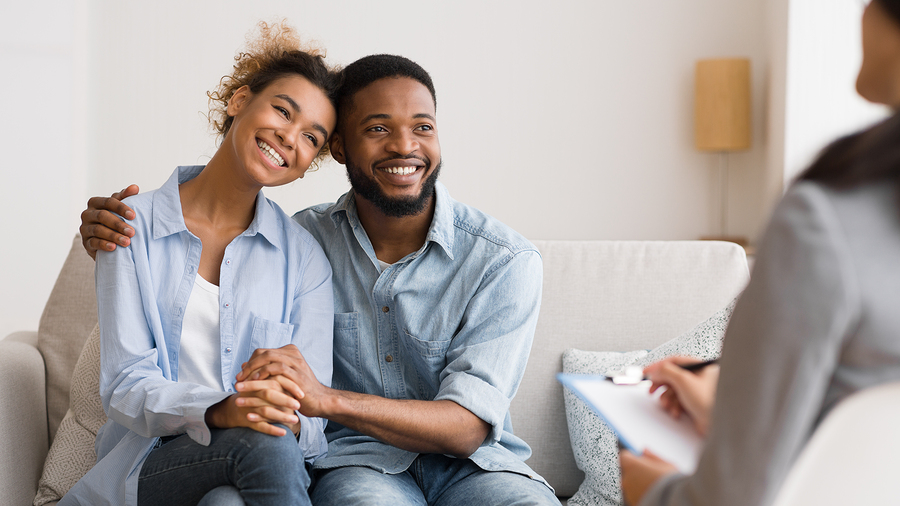 Therapy may seem daunting to many people, especially if it's with a partner. Knowing what to expect from couples therapy can make it less unnerving and help you and your partner get the most out of sessions with your counselor. Here are some points to demystify the concept of therapy for couples.
Reasons for Going to Couples Therapy
Although any couple can benefit from a "relationship tune-up," most people seek out couples therapy because of problems in their relationships. Often, there are no easy answers when it comes to issues surrounding communication, parenting, finances, and physical and emotional intimacy. Whether you find yourself getting easily angry about little things or you and your partner have grown apart, a therapist at Kayenta can help you sort out your feelings and help you learn the skills you need to improve your relationship. 
Goals of Couples Therapy
It's important to keep in mind the aim of couples therapy is to expand your knowledge about yourself, your partner and the patterns that may be negatively impacting your relationship or keeping you stuck. It's important both of you agree therapy is something you want to devote your time and energy to. Therapists often recommend that you explore individual therapy as well if you feel that you really need to get to the root of your own issues.
As you learn more about yourself and your partner and how to apply the knowledge you've gained, it can become easier to break old patterns and develop new, more positive ones. Some questions you may want to ask yourself before starting therapy include:
What kind of life do you want to build together?

What kind of partner do you aspire to be to achieve the relationship you want?

What are some of the roadblocks that could be holding you back from being the best partner you can be?

Are you and your partner working as a team to achieve the life you imagined?

Are you personally in a rut and feeling bored or too comfortable? 

What types of scenarios make it difficult to communicate effectively with your partner?
Keep an Open Mind
Once you've done your research and have chosen a therapist with your partner, make sure to give it your all. To maximize the time you spend with your therapist, be proactive and think about what you'd like to discuss before your appointment. Try to avoid taking a combative approach. Your therapist is not there to referee fights, they are there to facilitate communication and help you learn the skills you need to have honest conversations and successfully solve problems on your own. Give it a few sessions, and if you feel like your therapist isn't a good fit, talk with your partner about finding someone who might be. 
Learn More About Couples Therapy
Couples therapy can rekindle the spark of your relationship and help you get more joy out of the time you spend together. Contact one of the therapists at Kayenta Therapy directly to schedule a session with a relationship counselor today.