Transforming Pain into Growth: Path of Divorce Counseling
Navigating your emotions before, during, and after a divorce is challenging. Divorce counseling can help you manage and process painful feelings like sadness, loss, and anger. It can also help improve your communication skills and allow you to cope with the practical aspects and logistics of figuring out finances, custody arrangements, and dealing with shared family and friends post-divorce.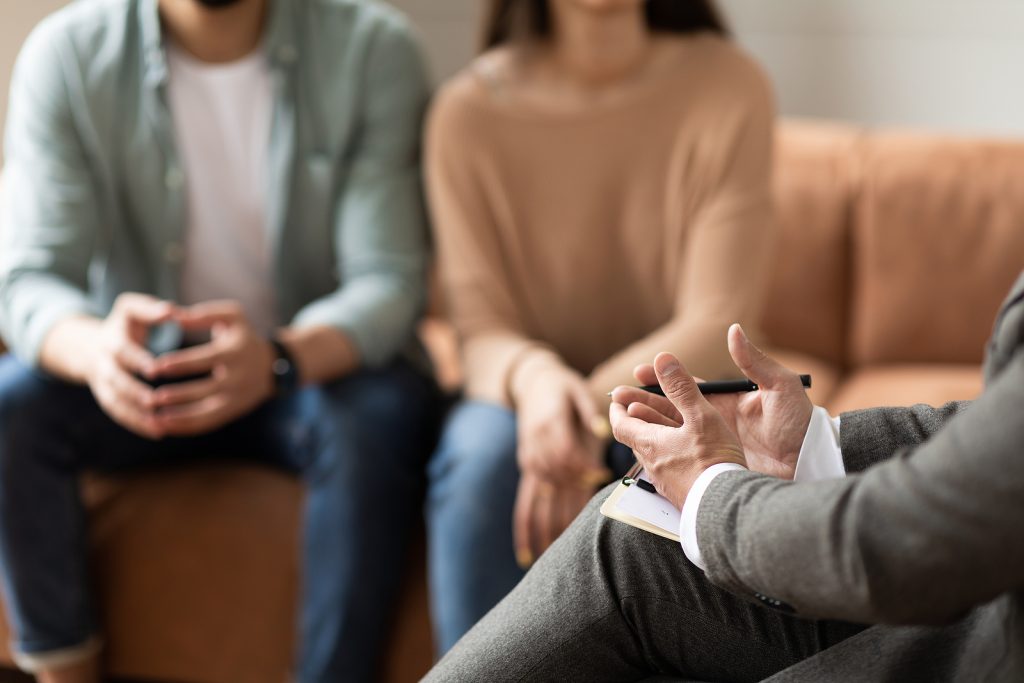 Why Choose Divorce Counseling?
Regardless of how amicable your relationship with your spouse is, divorce usually involves difficult feelings, conversations, and decisions. Whether you participate in divorce counseling with your spouse or by yourself, it can help you learn healthier ways to communicate and continue building a more positive relationship after your divorce is finalized. This is especially important if you have kids, as you want to minimize the negative impact a divorce has on your children.
Conflicts and concerns about finances, parenting, schedules, and other issues can be stressful and bring up a lot of strong emotions. It's not unusual to feel sad and depressed about getting a divorce. A therapist can help you learn how to deal with your feelings and stay grounded during this time of transition.
If you're in the early stages of considering divorce, seeing a therapist can be extremely helpful. There is no right or wrong time to seek this type of counseling. You can do it before, during, and/or after your divorce is complete.
Why Choose Divorce Counseling?
Help you through the stages of grief. The feelings and thoughts you may experience are similar to the stages of grief defined by psychologist Elizabeth Kübler-Ross. The five stages of grief and loss are denial, anger, bargaining, depression, and acceptance. You may experience all or none of them in any order. There's no denying that divorce can feel like a major loss, and having a therapist counsel you through these stages can help you cope and better understand your feelings.
Help improve communication. Divorce can take a toll on the entire family. Divorce and Divorce and family counseling provide a civil, safe space for everyone to share their thoughts and feelings. A therapist can provide a neutral perspective and help facilitate honest communication. Divorce is never just the result of one person's actions. These discussions can also give you and your spouse some insight into what went wrong (and right) in your relationship.
Help you develop coping skills. Divorce is a stressful life event, so it's vital to develop and maintain healthy coping skills instead of turning to unhealthy habits that provide temporary relief, like using alcohol. A divorce therapist can help you identify healthy things you can do to deal with what's happening, such as self-care, eating well, getting enough sleep, and doing things you enjoy. It can be difficult to motivate yourself and make time for them when you're in a dark place, but a therapist can help keep you focused.
Schedule Divorce Counseling in Las Vegas
Divorce counseling can provide tools and skills to help you get through challenging times while caring for your mental health. Contact a therapist directly to schedule an in-person or teletherapy appointment at Kayenta Therapy.