You Are Not Alone: 10 Things Therapists Have Heard Before
Each person's reason for seeking therapy is different, but there are some common themes therapists hear frequently. If you are considering visiting a therapist, knowing many others struggle with similar feelings and issues can help you feel less alone.
Common Therapy Realizations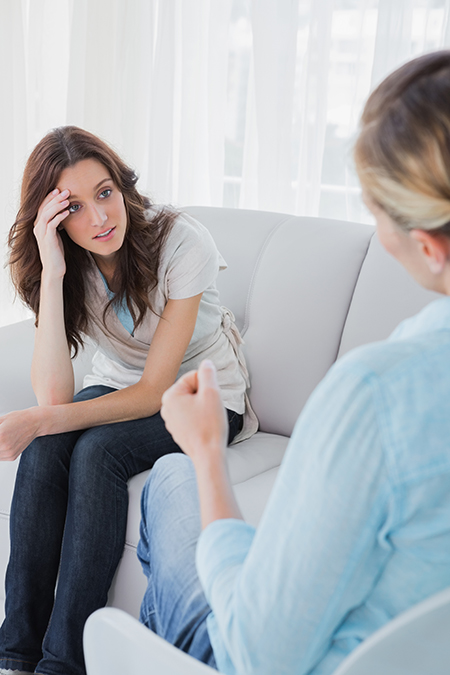 1

"I've been thinking about seeking a therapist for a long time."

People often think about seeing a therapist for a long time before actually doing so. They may not make self-care a priority or believe things will get better on their own. Feeling nervous about your first appointment is normal, but knowing you are getting help can bring a sense of relief and hope.
2

"Now that I hear myself saying it…"

When you start opening up about what is troubling you, it is easier to become more self-aware and gain a sense of clarity about what is happening in your life, which is a powerful force for healing.
3

"I feel safe here."

Many people are their own worst critics and expect a therapist to judge them. Therapists are there to help, not to judge, and being able to speak freely in a non-judgmental environment can help you stop negative self-talk and learn to practice self-compassion.
4

"I like talking with someone who is objective."

Friends and family are often invested in your happiness and well-being, so it is difficult for them to be objective. Your actions and decisions may affect their lives as well. Speaking with a neutral party can give you a perspective you never would have imagined if you had merely shared your feelings with a loved one.
5

"I don't know what to do."

When you start therapy, it is common to be uncertain about the steps to take to improve your mental health. A therapist can help you explore various options and courses of action, which help you decide what's best for you.
6

"Can't you tell me what to do?"

Becoming comfortable with making your own choices is empowering. A therapist is there to help you take ownership of your well-being and cultivate your confidence in your own decisions.
7

"I don't like change."

Human beings tend to gravitate toward the familiar. Your therapist can help you learn how to take small steps toward change, point out the progress you have made and help you maintain momentum.
8

"Fear is holding me back."

Some people think about the "what if" of every situation, which causes anxiety and impedes personal growth. A therapist can help you explore your fears in a safe environment. You may find that the thing you fear the most needs to be confronted so you can feel more empowered and emotionally healthy.
9

"This is difficult."

Dealing with pain and negative patterns is not for the faint of heart. Thinking about the reasons you decided to seek therapy in the first place can help you power through fear and uncertainty and allow you to take important steps for continued healing.
10

"I'm amazed at how far I've come."

The subtle changes you make to improve your well-being can be hard to see while you're still on the road to self-improvement. Therapy can help you track your progress and give you a sense of empowerment that will spur you to keep going further.
Are You Ready to Visit a Therapist?
For over 10 years, the therapists at Kayenta Therapy have been helping people overcome obstacles and improve their lives. For more information, contact us at 702-438-7800 today!