How Do I Know When It's Time to Seek Counseling?
Whether it's due to the loss of a loved one, a breakup, stress, or other circumstances, everyone goes through difficult periods in their lives. Regardless of the type of troubles you are facing, seeking counseling can help you learn to effectively deal with different situations that come your way.
How Do You Know When to Seek Counseling?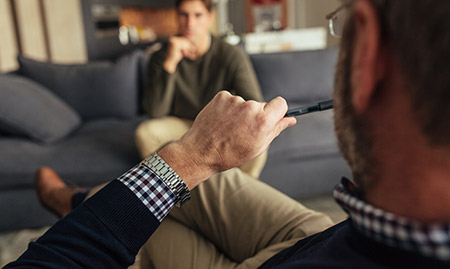 There are several questions to ask yourself when considering professional counseling.
Is there something you want to change about yourself or your life?
What are your dreams and goals? Have you pursued or accomplished them?
Do you have a solid sense of self-worth?
Do you have trouble coping with stress?
Is there a problem, feeling or situation that has been bothering you for a while?
Do you feel depressed and/or anxious?
Are you self-medicating with substances such as alcohol, drugs or food?
Do you have a sense of fear or dread about the future?
Are you weary of having the same conversation over and over in yo8ur head or with loved ones, but nothing changes?
Do you feel "stuck" in your life?
Do issues feel too big to tackle by yourself?
Do you love – and are you able to be loved – in the ways you desire?
Are you tired of the way you have been feeling?
Are you ready to make a change and do something about it?
Has a voice inside you been persistently nudging you to seek outside help?
Are you ready to put in the work it takes to heal?
Find Counseling in Las Vegas
If you answered "yes" to one or more of these questions, seeking counseling in Las Vegas can help you cope with problems, improve your relationships with others and increase your overall well-being.
For over 10 years, the therapists at Kayenta Therapy have provided a safe space for people to obtain the tools they need to create change, growth and greater joy in their lives. Attending therapy is a sign of strength, not weakness. For more information or to schedule an appointment, contact us at 702-438-7800 today.